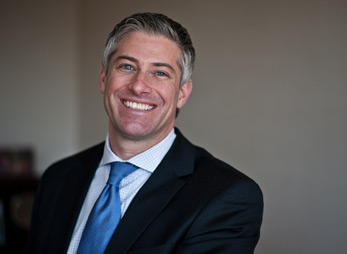 Andrew B. Charkow
Member
New Jersey
Andrew is an aggressive, pragmatic strategist who assists his clients in all aspects of litigation, from pre-suit investigations through trial and appeal.  He has 25 years of experience counseling and representing clients in a variety of fields, including Federal Employers' Liability Act (FELA), product liability, medical malpractice, general negligence, mass/toxic tort, employment discrimination, and commercial litigation.
Clients often seek Andrew's assistance in the immediate aftermath of an incident or event, whether involving death/serious injury or damage, or the discovery of potentially hazardous conditions.  Andrew's sound judgment and attention to detail in defense development and trial preparation have allowed him to achieve successful verdicts in federal and state courts, as well as highly favorable settlements obtained in direct negotiations or through the various types of alternative dispute resolution.
Examples of results for Andrew's clients include:
Defense verdicts in FELA and general negligence actions
One of the first summary judgments for a lighter manufacturer based on federal preemption under the Consumer Product Safety Act
Pre-trial dismissals of actions based on insufficient expert opinions on liability and damages
Very favorable settlements in high exposure cases involving wrongful death, burns, paraplegia, amputations, head injuries, chemical, biological and occupational exposures, and other losses related to property damage and medical, industrial, commercial, and consumer product manufacture and design.
Clients also seek Andrew's guidance with internal and external risk assessments and investigations, and he helps them create policies that eliminate or reduce their potential exposures, whether from Medicare, OSHA, or other federal and state agencies and regulations.  Andrew has helped clients develop processes to ensure compliance with various aspects of the Medicare Secondary Payer Act and the Medicare, Medicaid, and SCHIP Extension Act of 2007.  He also has given presentations to liability insurers and self-insurers, as well as their counsel, on Medicare compliance, general litigation defense strategies, and electronic discovery.
Andrew is a member of the firm's Management Committee.
Prior to joining LCBF, Andrew served a one-year judicial clerkship with the Honorable Julius A. Feinberg in the Superior Court of New Jersey, Essex County (Newark).
Practice Areas
Admissions
New Jersey, 1995
New York, 1996
Connecticut, 2007
U.S. District Court District of New Jersey
U.S. District Court Southern District of New York
U.S. District Court Eastern District of New York
U.S. District Court District of Connecticut
Associations and Professional Activities
National Association of Railroad Trial Counsel
Executive Committee, 2016-present
Vice President, Eastern Region, 2020-2021
Young Attorneys Executive Advisory Board Member, 2013-2015, 2017

Association of the Federal Bar of the State of New Jersey
Education
J.D., Seton Hall University School of Law, Newark, New Jersey, 1995
Director, Intrascholastic Moot Court Board, Seton Hall University School of Law, 1994 – 1995
First Place and Best Oralist in Final Round, John J. Gibbons National Criminal Procedure Moot Court Competition, 1994
First Place, Association of Trial Lawyers of America Intrascholastic Moot Court Competition, 1993
B.A., With Honors, State University of New York at Binghamton, 1992
© 2012 by Landman Corsi Ballaine & Ford P.C.