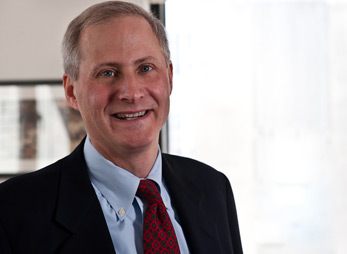 Daniel S. Moretti
Member
New York
Dan has served as lead counsel on a number of New York's most high-profile construction, environmental and employment litigations.
Clients rely on Dan to find constructive solutions to very sensitive and complex disputes involving public and private companies, non profit organizations, municipalities, real estate developers and contractors, as well as individual professionals.
A founding member of the firm, Dan has tried over 40 cases to verdict in state and federal courts in New York and Connecticut.
Dan has been a featured speaker at a number of legal conferences and has over twenty five years of experience in civil litigation with established practice specialties including:
Mass tort litigation
Employment discrimination, wage and Hour claims and civil rights litigation
Construction defect litigation
Environmental litigation
Professional liability litigation
Commercial and business litigation
Product liability litigation
Another distinguishing factor and mainstay of Dan's practice has been his strong advocacy of alternative dispute resolution options, especially mediation, as an important means of reducing the impact of litigation costs and helping clients identify acceptable areas for compromise both before and during litigation.
Dan is currently defending several lawsuits by building residents who claim to have been sickened by exposure to the Legionella bacteria, resulting in Legionnaires' Disease. Dan works with a team of highly experienced experts, who have conducted dozens of Legionnaires' Disease outbreak investigations throughout the United States and abroad.
Practice Areas
Admissions
New York, 1985
U.S. District Court Southern District of New York
U.S. District Court Eastern District of New York
U.S. District Court Northern District of New York
U.S. District Court District of Connecticut
Published Works
Animal Rights and the Law, Oceana Publication Co., 1984
Obscenity and Pornography: The Law Under the First Amendment, Oceana Publication Co., 1984
Civil Liberty and Civil Rights, Oceana Publication Co., 1986
Education
J.D., Pace University School of Law, White Plains, New York, 1984
National Moot Court Team
B.S., State University of New York at Oneonta, 1981
© 2012 by Landman Corsi Ballaine & Ford P.C.