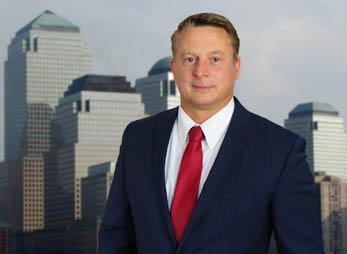 Philip J. DiBerardino
Member
New York
With the first phone call from a client with a new matter, Phil understands the importance of placing boots on the ground and developing a defense strategy.  Early efforts reap long term benefits and provide clients with strategic advantage in the defense and negotiations. As the case proceeds, Phil provides candid assessments of an adversaries anticipated strategies and how to best counter them.
Phil has practiced law with the firm since his graduation from Brooklyn Law School in 1998 and has been a member since 2007. He has a varied litigation background, primarily specializing in the defense of claims brought under the Federal Employers' Liability Act and transportation-related accidents.  He also defends clients in claims brought for wrongful death, personal injury, civil rights violations, breach of contract, employment discrimination, and professional liability.  Phil also assists our clients with proactive involvement in assessing coverage and indemnification obligations.
Phil has gained a reputation with his clients as a skilled negotiator and handler of complex and sensitive issues, who brings not only his broad legal experience, but also his ability to understand and resolve the practical dimensions of significant legal issues.  Phil also assists in-house counsel and risk managers in developing their protocols and claims handling strategy to reduce risk exposure in future litigation.  He also provides presentations to large governmental entities on litigation and claims handling, as well as the Medicare Secondary Payer Act.
Phil is a member of the firm's management committee and is one of the firm's hiring members.
Practice Areas
Admissions
New York, 1999
New Jersey, 1998
U.S. District Court District of New Jersey
U.S. District Court Southern District of New York
U.S. District Court Eastern District of New York
Education
J.D., Brooklyn Law School, Brooklyn, New York, 1998
Merit Scholarship
B.A., Marietta College, 1993
© 2012 by Landman Corsi Ballaine & Ford P.C.