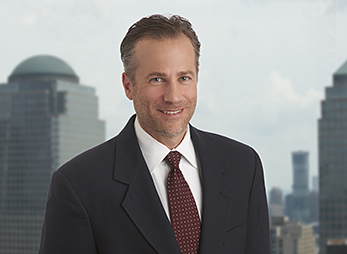 Christopher has earned a reputation among his clients and colleagues for being thorough, well-prepared and driven for amicable case resolution – and, if that does not work, aggressively defending his clients at Trial.  In fact, he has tried cases to verdict in some of the most difficult jurisdictions in the Country.  Christopher also is well known for his efficiency and desire to quickly move matters forward.  He has 20 years of experience handling a broad range of civil litigation cases venued in federal and state courts located in New Jersey, New York, Pennsylvania and Connecticut.
Clients appreciate Christopher's practical case evaluations and innovative theories to better posture their cases for the best possible results.
Christopher's practice concentrates on defending the following types of actions:
Toxic tort (talc/asbestos/mold/lead)
Federal Employers' Liability Act
Construction accidents
Construction defect
Cumulative trauma / repetitive stress
Occupational and traumatic hearing loss
Pharmacy malpractice
Premises liability
Property casualty
Examples of the types of results Christopher has achieved for his clients include:
Obtained defense verdicts in several FELA actions, and minimized verdicts in cases where liability was not contested
Negotiated favorable settlements with catastrophically injured litigants, involving multiple contractors, for fractions of the initial demands, and well within his clients' insurance policy limits
Stepped in as counsel in high-stakes subrogation actions, deflecting the focus away from our clients, and resolved actions for reasonable figures by spreading the allocations of responsibility
Received numerous summary judgment decisions by marshalling the facts during his case investigation and work-up
Christopher also is an accredited lecturer on strategies to assist insurance companies and self-insured clients in collecting information to better prepare claims for early resolution or, to preserve that information for use in litigation and at trial.
Presentations include:
Should You Be Afraid?  Defeating Fear at Trial by Focusing on Credibility, Motives, and Science," Environmental & Emerging Claim Manager Association, Orlando, Fl. (5/2/19)
Mock Trial Presentation (before live jurors) – "Trial of a Cosmetic Talc Case," Harris Martin Publishing, New Jersey Litigation Conference, New Brunswick, NJ (2/14/18)
"Talc -- Litigation Trends, Trial Themes, Science, and Trial Preparation," Chicago, IL (12/11/17)
"Update on Talc Litigation," Perrin Conferences, New York, NY (12/5/17)
Mock Trial Presentation (before live jurors) – "Epidemiology and Spontaneous Peritoneal Mesothelioma in a Case Involving Cosmetic Talc," Perrin Conferences, National Asbestos Litigation Conference, San Francisco, CA (9/12/16 – 9/14/16)
"Ethics in the Use of Social Media," Philadelphia, PA and New York, NY (2011)
Practice Areas
Admissions
New Jersey, 1996
New York, 1997
Pennsylvania, 2002
Connecticut, 2016
U.S. District Court District of New Jersey
U.S. District Court Southern District of New York
U.S. District Court Eastern District of New York
U.S. District Court Northern District of New York
U.S. District Court Western District of New York
U.S. District Court District of Connecticut
U.S. District Court Eastern District of Pennsylvania
U.S. Court of Appeals 2nd Circuit
U.S. Court of Appeals 3rd Circuit
Published Works
A Review of Federal Medical Malpractice Tort Reform Alternatives, 19 Seton Hall Legislative Journal 599, 1995
Education
J.D., Seton Hall University School of Law, Newark, New Jersey, 1996
B.A., State University of New York at Binghamton, 1993
© 2012 by Landman Corsi Ballaine & Ford P.C.